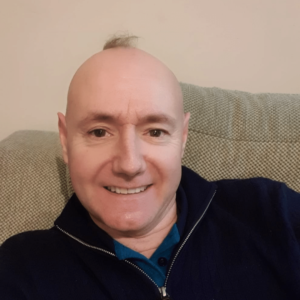 Clearing Traumatic Memories FOR GOOD!
By birth a Heyoka Empath, David uses a Shamanic Andean Heyoka Clearing process that involves no speaking, answering one or two questions, and using a diaphragmatic breathing technique to disconnect the electromagnetic bad feeling created by repeated negative thoughts, and unwanted memories & traumas. If the mind is psychologically reversed, David distracts the mind from holding on to the bad feeling which clears the feeling, repeated thoughts and unwanted traumatic memory for good.
David knows this ancient wisdom practice works because, the same process cleared his own anxiety, depression and suicidal thoughts for good, over 12 years ago. It was after David lost two friends in a road traffic accident when his car broke down on the motorway. A van driver on a six hour journey fell asleep at the wheel of his van, and drove into the back of David's car, killing both friends.
For more information or to book a session with David Ian Rogers, please Email Us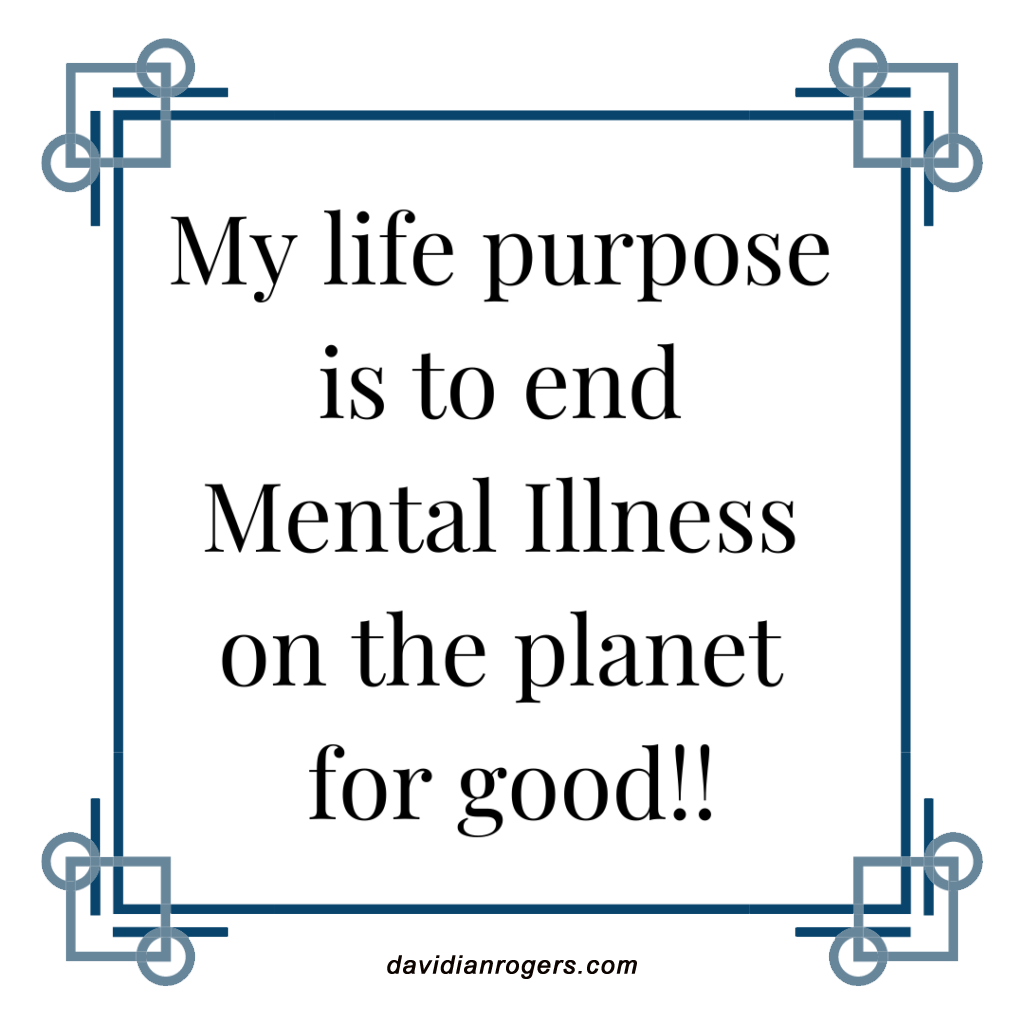 SERVICES

The Shamanic Andean Heyoka Clearing process David uses, clears the root cause of any limiting beliefs, blocks and barriers, both in individuals and teams.
David offers 1-2-1 and group sessions, clearing any unwanted traumatic and repeated memories, which if ignored, can cause individuals to believe they have a mental illness. Sessions usually last around two hours. Most importantly, David teaches you how to use the minds natural clearing process so you can clear your own trauma and repetitive negative thoughts.
He also offers seminars and workshops for individuals and organisations, helping them clear their self-defeating beliefs, the barriers to successfully achieving their goals.
To book a session with David, please Email Us
THE AWAKENING OF A SHAMANIC HEYOKA EMPATH
David Ian Rogers
An extraordinary personal story of awakening, full of real-life examples showing how David's unique healing modality actually works!
Both formats are available as instant downloads. The 2.5 hr long Audio Book is narrated by the Author himself.
E-BOOK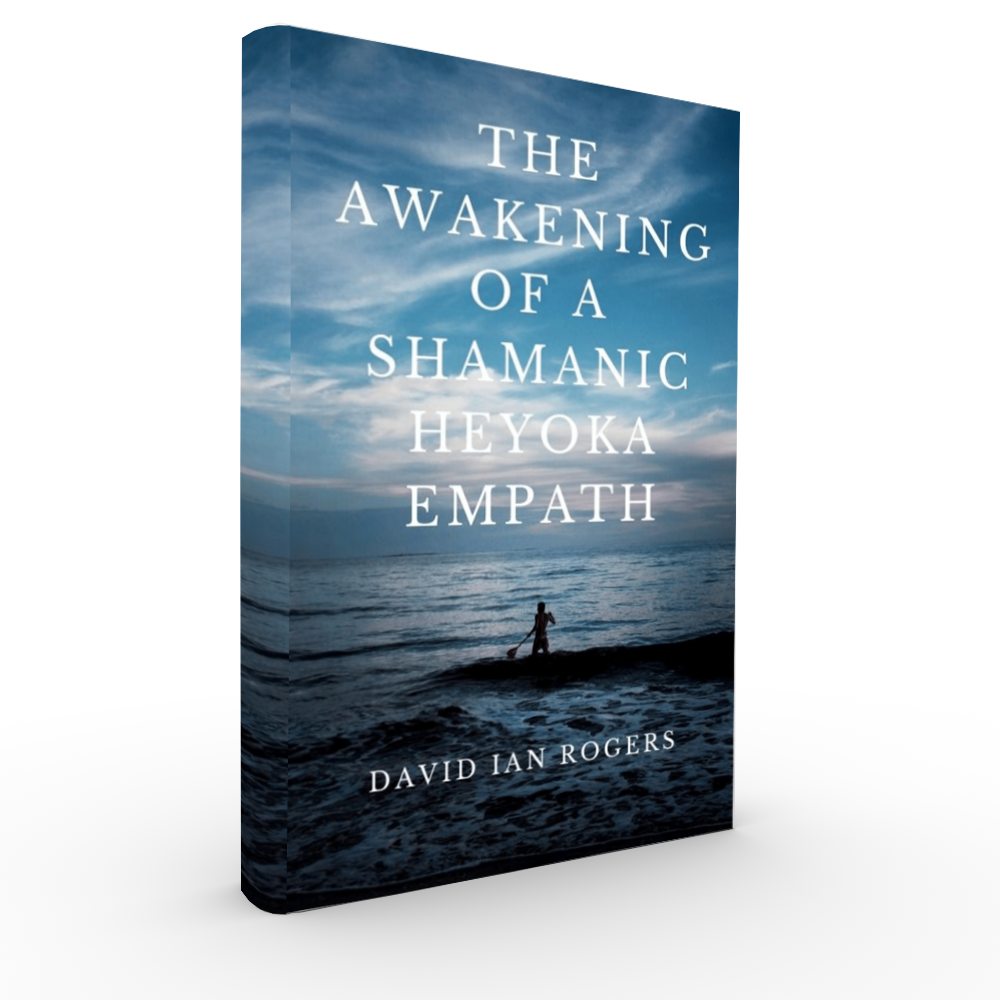 £10
AUDIO BOOK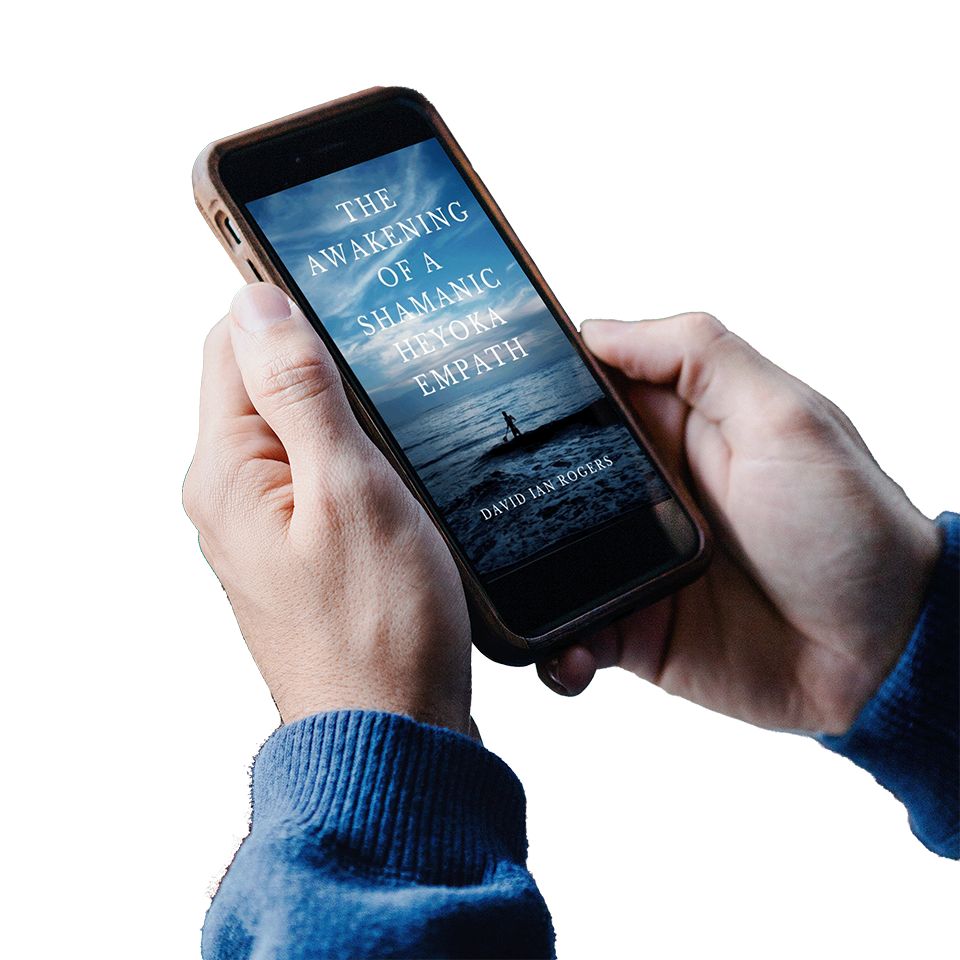 £14
AUDIO & E-BOOK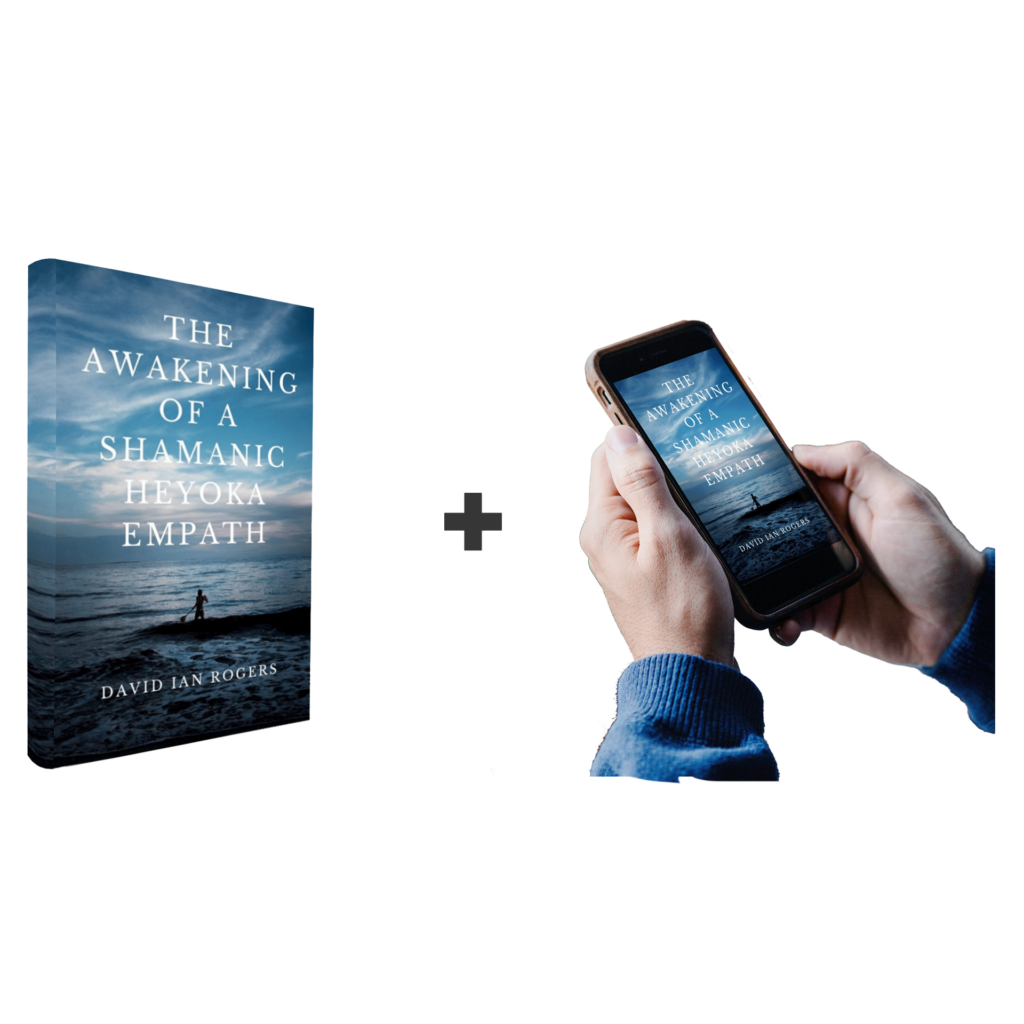 £22
Its now five months since we met and had our session and I just wanted to drop you a note and say a huge thank you. My mind has felt so clear and like a weight has been lifted. All the issues that have been holding me back feel like a distant memory. I have had an amazing five months in work and not had the "can't be bothered" attitude towards some things that I did have. All those bad feelings from my past trauma are all gone too - incredible. The anxiety, sadness, betrayed, loneliness, trapped, procrastination, stress feelings are all gone. Will keep in touch and reach out if I need your amazing services and expertise again!
THANK YOU
Kelly
I met David in July 2021, when I was very, low in my life after I saw David interviewed on the Charlie Ward show. David helped me clear an enormous amount of trauma which cleared my anxiety, depression, loneliness, abandonment, anger, a sugar addiction that created a diabetes issue, high cholesterol and high blood pressure and when I went to the doctors a few weeks after working with David my blood pressure, cholesterol and diabetes sugar levels were all back to normal.
David's work is simple and powerful I would recommend him to anyone. I recently had a fall and I contacted David again and he guided me to help me clear the trauma of me bangimg my head and I am already feeling better again. David has literally saved my life.
Michael Flynn
Newport County FC
Dave approached me on LinkedIn on the night I was appointed Caretaker Manager of Newport County FC. Dave suggested a specific question to write up on a wipeboard for the players to answer in their minds before each match. The same players who had won 5 of the previous 34 matches won 7 drew 3 of the final 12 matches to miraculously escape relegation when we had been 11 points adrift of safety with 12 matches to go. Thanks for your help Dave.
Anthony Johnson
Salford City FC
Dave wrote to me and told me to write this question up on a wipeboard and we were struggling to buy a win at this point and the question helped the players start winning again. Dave also gave me information on how to clear the minds of my players using a simple process that improved my players performances no end. We won promotion to the National League. Thanks Dave top man.
For more information or to book a session with David Ian Rogers, please Email Us